Importing Textures with SparkIV
Jump to navigation
Jump to search
Importing Textures with SparkIV tutorial by Fabio206. This tutorial explains how to change textures in GTA 4 using SparkIV tool.
Software & Downloads
SparkIV latest Version, IMG/RPF archive Viewer/Editor for GTA IV.
Photoshop or another graphics software.
Step 1: Open .wtd files with SparkIV
First of all, extract SparkIV archive files and open "SparkIV.exe".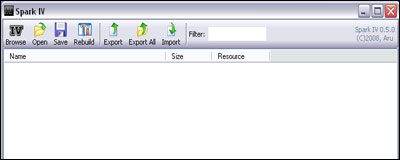 Clicking on "Browse", SparkIV will automatic load GTA IV Main Folder, loading all relative files. You will seea folder tree and some previews.
In this tutorial I'll show you how to import .wtd textures files in the game. I'll replace Whiz Theme for Niko's Phone with GTA-Expert's.com theme.
The texture is "phone3d_hq_private0.wtd" located in scripttxds.img archive, in Grand Theft Auto IV\pc\data\cdimages.
Search it like in the picture: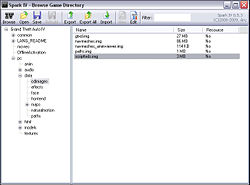 Click on scripttxds.img to open the archive and show files.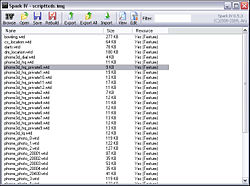 There is a list of .wtd files. in this tutorial we'll edit "phone3d_hq_private0.wtd".
BE SURE TO BACKUP YOUR FILES BEFORE EDITING ANY FILES! You could backup "phone3d_hq_private0.wtd" by clicking "Export" button.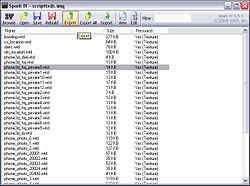 Step 2: Import texture
Select "phone3d_hq_private0.wtd" and click on "Edit".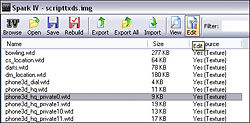 You should see the textures list on the left side, in our example: "logo", "animated" and "background".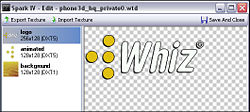 So, now you shoud have a .png file with your new texture.
Be sure that .png new file has same resolution (in our case: 256x128 for logo, 128x128 for animated and background).
Click on "Import Texture" for each texture, importing .png file of gta-expert's logo with the same name: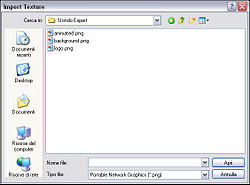 Step 3: Applying changes
You should have something like this:

Click on "Save and Close" to apply modifies.
Now, you have another time .wtd list of scripttxds. Select "phone3d_hq_private0.wtd "" and click on "Rebuild" to rebuild the archive and saves all changes!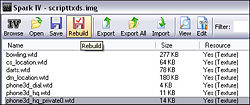 Close Spark IV and Open GTA IV.
Now enjoy your new texture!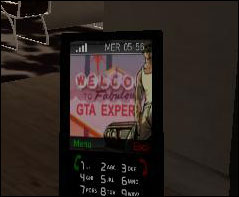 Final notes
In some cases, you'll download a .wtd file, you have to import with the same process. For example: to restore your original phone3d_hq_private0.wtd, open scripttxds.img archive, click on "Import", then "Rebuild" and work is finished!
External Link