Category:GTA SA
Jump to navigation
Jump to search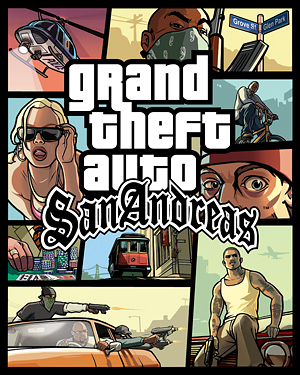 Articles about

Grand Theft Auto: San Andreas.
Developed by Rockstar North and published by Rockstar Games, it was first released for PlayStation 2™ on October 26, 2004, and on June 7, 2005, for XBOX™ & PC. Later on June 30, 2015 & December 1, 2015, a remastered version was released by War Drum Studios both for XBOX360™ & PlayStation 3™ respectively.
Subcategories
This category has only the following subcategory.
G
Pages in category "GTA SA"
The following 185 pages are in this category, out of 185 total.